Want my composition
secrets?
Want my composition
secrets?
In this free kit, I'm sharing exactly how I use composition techniques to plan my food images before I walk into a session, giving me a clear vision of what I want to achieve. I'll show you how to plan your food photography compositions so you can take the guess work out of prop placement and styling, and spend time creating stand out images!
Here's What You'll Get in the Composition Kit
Want the free kit?
Stop guessing with composition and start creating images you're proud of!
a sample of what's inside...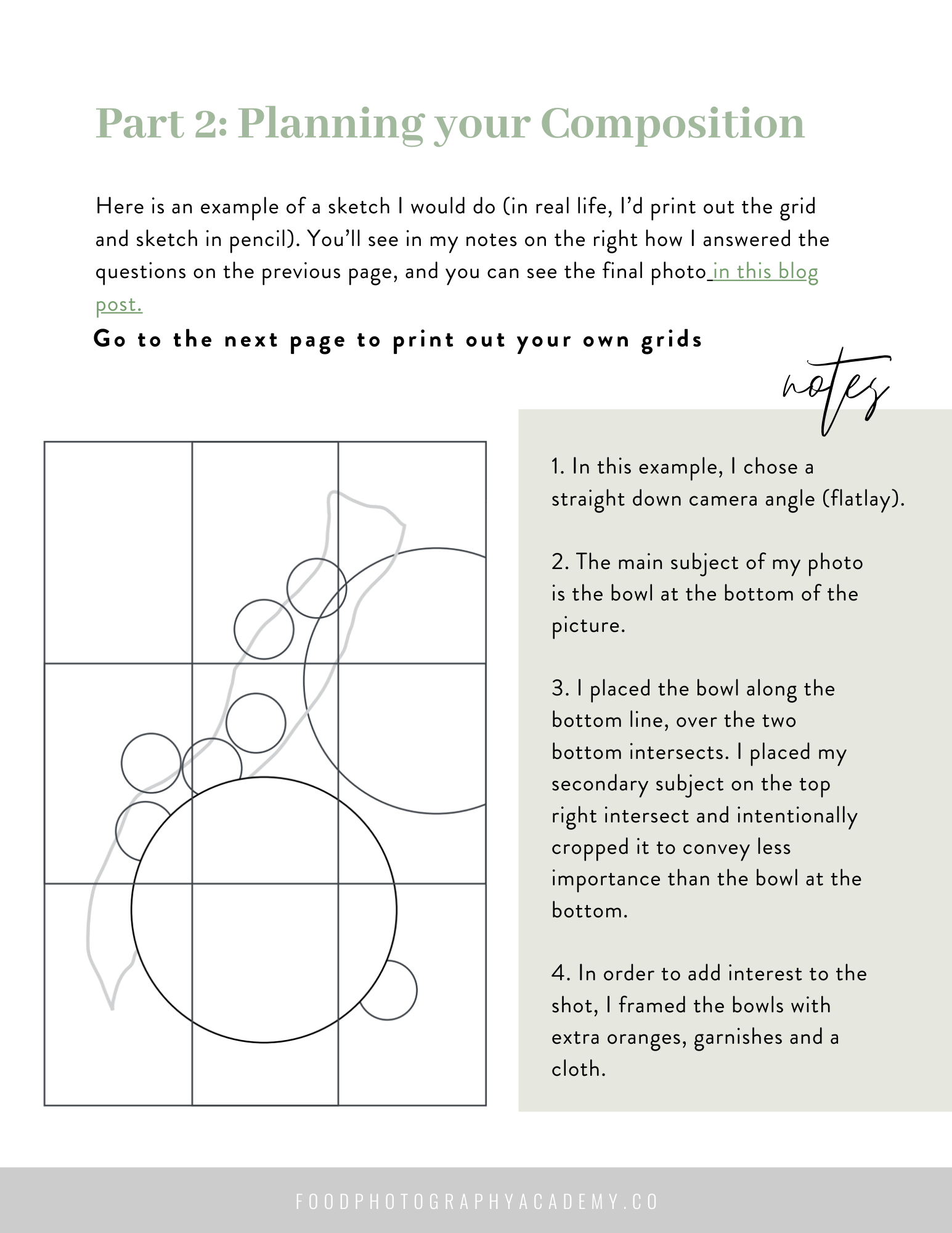 Food Photography Composition Needn't be a mystery
If you're plagued by that "blank canvas" feeling every time you walk into a food photo session, then you need this kit. There's a reason the pro's use composition techniques to help them create stunning food images. Use these techniques in your own work and just watch the transformation!
Get your free Composition Kit Now!
Do you want to stop guessing where to put props in your scene, and learn the techniques the pro's use? Then download your free composition kit today!