Want to style food like a
pro?
Want to style food like a
pro?
In this free toolkit I've compiled my favourite food styling tips to help make boring, predictable food photos a thing of the past. With these tips, you'll know exactly what you need to do to take the photos you dream of. This toolkit is going to help you skip the learning curve, so you can walk into your photo shoots knowing exactly what you want to achieve, and walk out with food photos you're proud of today!
Here's a Sneak Peak at What's in the Toolkit
Want to know my secrets to food styling?
Simplify your food photo shoot process while also taking your food styling to the next level!
a sample of what's inside...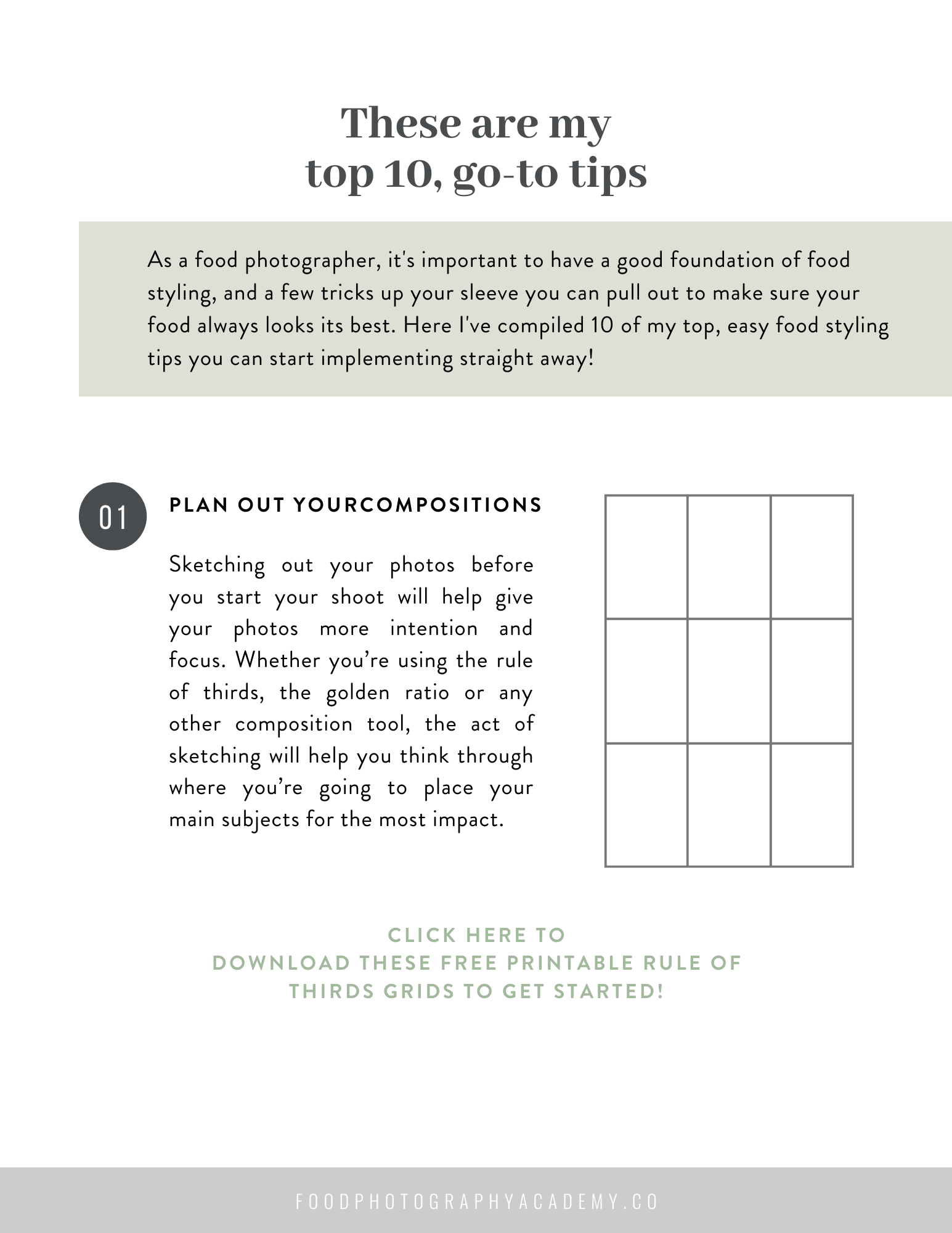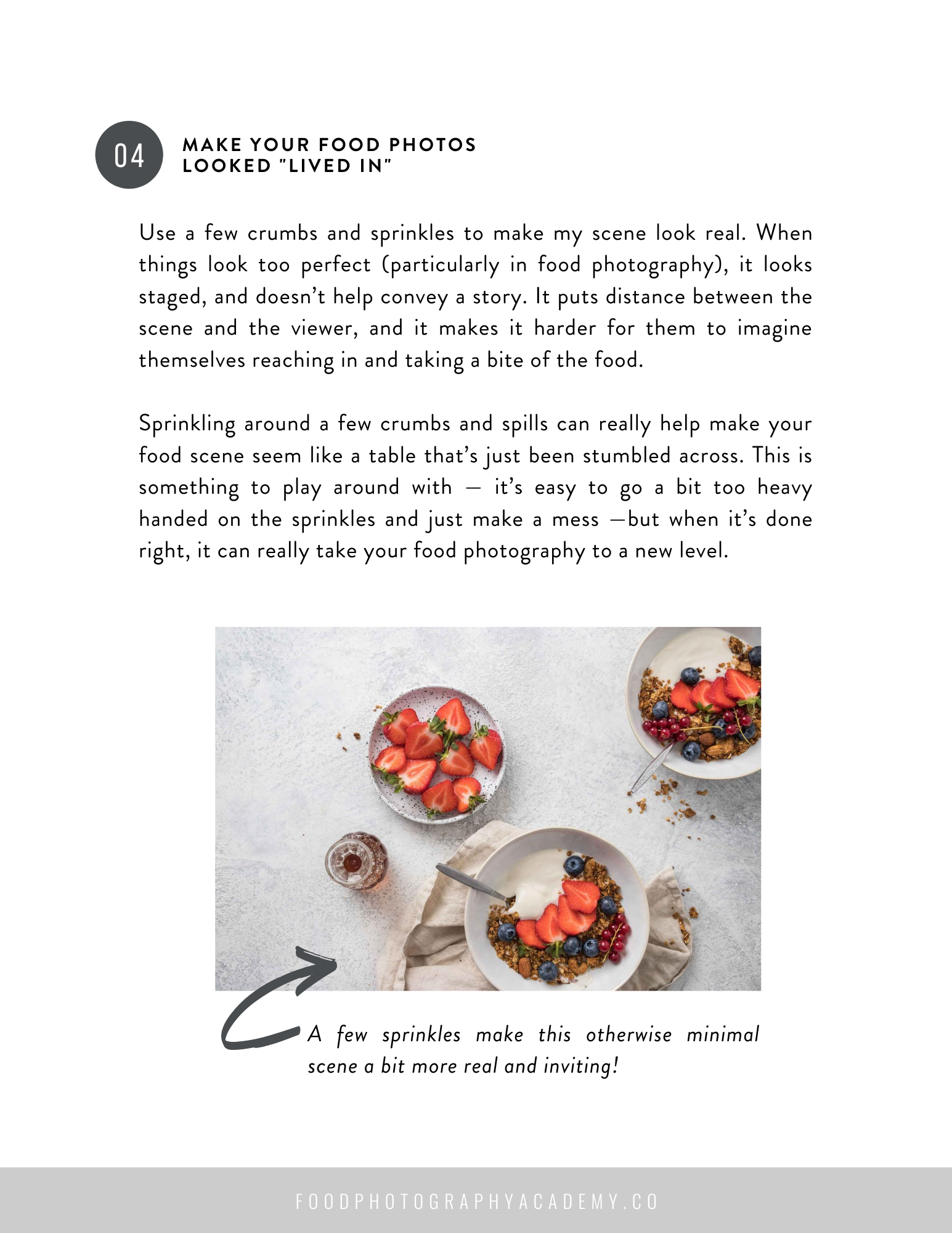 Food Styling Can be Easy and Fun
Does food styling feel frustrating and discouraging? It doesn't have to! These tips and tricks will help you food style like a pro even if you're just starting out and make the process so much more fun. Use these techniques in your own work and just watch the transformation!
Get your free guide to food styling tricks!
Don't waste any more time being bogged down trying to find new food styling techniques for your food photo shoots. Download your free food styling kit today!