So, you've set up your business, created an incredible website, and curated your portfolio to perfection. You're ready for the work to start rolling in! The truth is that few food photographers start out with work simply dropped in their laps. If you're going to start landing your dream food photography jobs, it's time to come up with a marketing strategy that will connect you with the right clients. Learning how to market yourself as a food photographer is key to landing clients.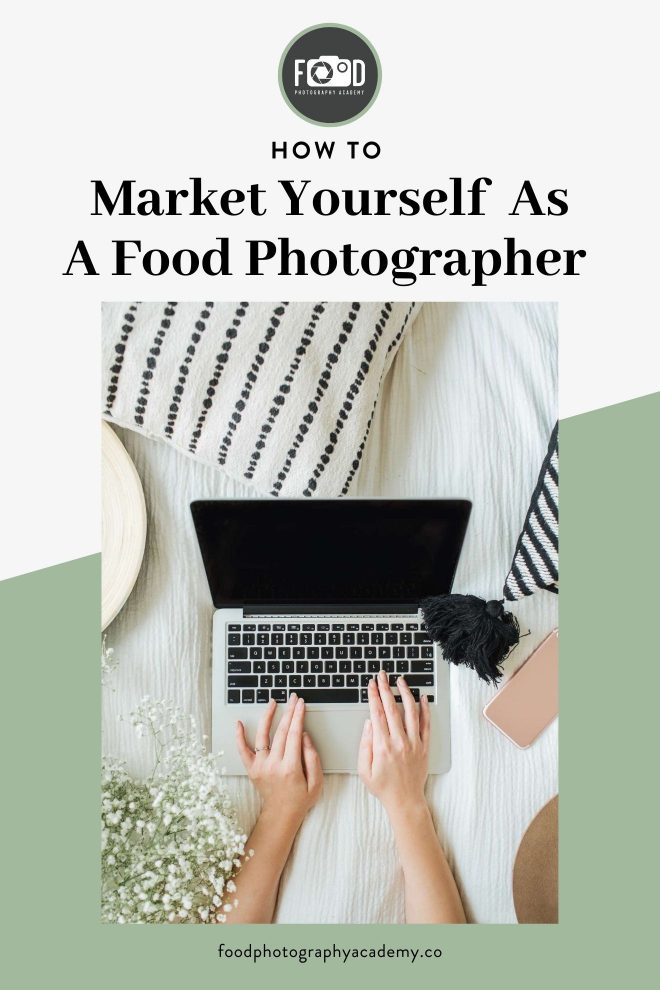 The good news is that I've put together my own experiences of how to market a food photography business! So, let's dive in:
Who Are Your Clients and How to Market to Them?
When you're learning how to market yourself as a food photographer, one of the most important questions you can ask yourself is, 'Who are my ideal clients?'
We're focusing on marketing in this blog, but if you are striking out as a food photographer, I'm sure you have plenty of other questions too! Check out my free Business Blueprint here to help you get kickstarted: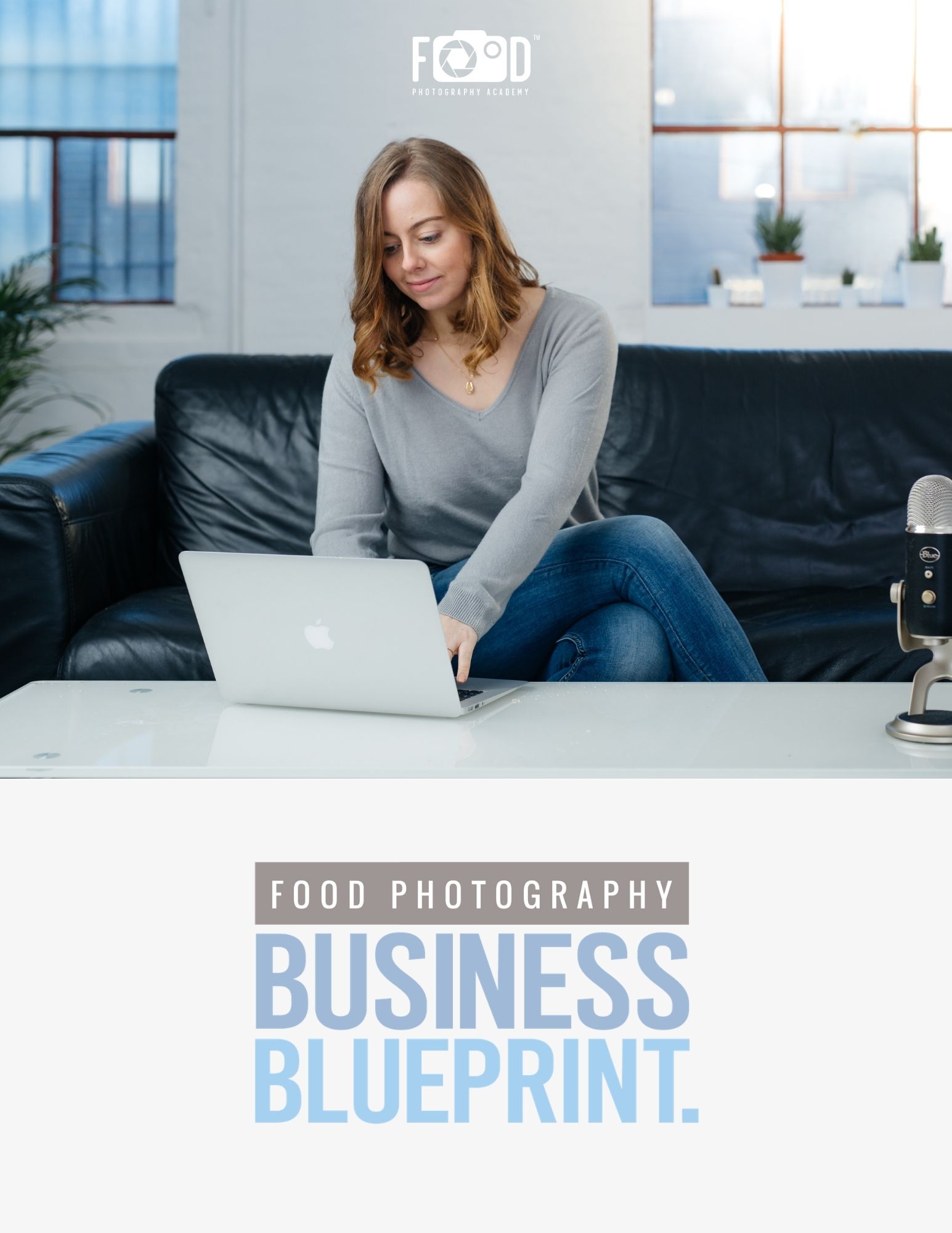 Free Food Photography Business Blueprint
Free Food Photography Business Blueprint
There is a vast breadth of different kinds of work in this industry, and narrowing it down to the kind of projects you want to work on will help you enormously as you decide how to market your business.
Different types of food photography work
Let's take a quick look at some of the different types of food photography work you could be aiming for:
Editorial: This is focused on creating atmospheric images that tell a story and set the tone for a recipe or article. It is this kind of food photography that is featured in magazines and on websites.
Commercial: This is where you will work with a business to create images for them to use. It might be for packaging, web content, or an online shop. Commercial food photography is distinct from editorial photography because it is more focused on the products themselves, rather than the atmosphere or story.
Advertising: The most lucrative form of food photography – this involves working in a large team to bring often extensive campaigns to life. You are most likely to get this kind of work through an agency.
Social media: This is where you create images specifically for food-related businesses to use on their social media platforms. It is a rapidly growing field!
Publishing: Similar to editorial work, publishing work entails a longer-term project as you create images for an entire cookbook. This kind of work is most often landed through relational connections, although you can also see success in cold pitching to editors, especially if you've received some recognition in competitions.
Once you've honed in on the kind of work you want to do, it's time to research the field to discover what particular clients you would most love to work with – both long-term ambitions and short-term goals. Come up with a group of specific potential clients that you are looking to pursue: you will design your marketing strategy around them. The kind of work they're looking for will help you decide how to market your own skills.
Pitching to Potential Clients
After the first stages of building a business and a client base, you will spend a lot of time doing what we call 'cold marketing' – reaching out to potential clients you've never worked with before to pitch yourself and your work.
It's this part of how to market a business that can really intimidate people, especially as we photographers tend to prefer to be behind the lens instead of in the limelight. I get it! I'm an introvert myself. I have found that there are some key things you can do that will help you to take the guesswork out of pitching and forming new connections in the food photography world.
To get the benefit of my experience in other aspects of building a business, get a free Business Blueprint guide now!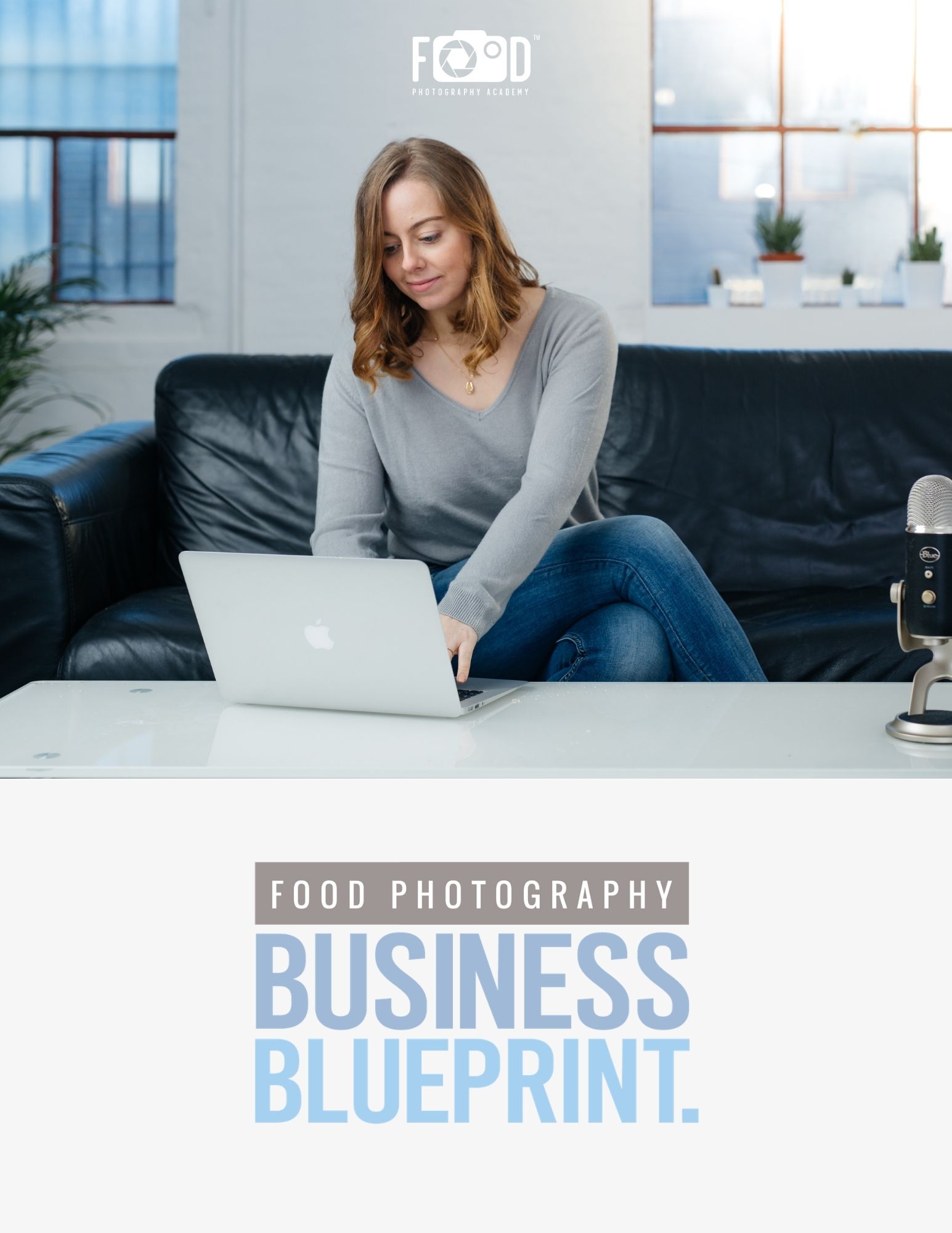 Free Food Photography Business Blueprint
Free Food Photography Business Blueprint
As you read these different approaches, keep in mind that they say it takes, on average, seven 'touches' before a potential client will take action – so it is far more effective to combine several of the strategies below than to rely on just one of them. Whatever you do, decide on a plan for how to market yourself and stick to it – consistency is key.
Reaching Out over Email
Reaching out to potential clients over email is a great soft opening, and, since costs are low in a digital format, it is a fantastic way to cast your net widely and efficiently get in touch with a large group of people.
Make sure the email itself is attractive – when you're learning how to market as a photographer, everything you create or send out should be an accurate reflection of the visual excellence of your own work. Designing an email header with some of your best images is a good idea for instant impact.
In the email itself, be sure to introduce yourself, include a few photos, and link to your website. Make sure that you always include a tailored line in the email with individual reasons for why exactly you want to work with this client. People can always tell when something is mass-produced and generic, so add a personal touch!
Sending Snail-mail Promotions
The overhead costs for printing can be high, so you may not want to invest in this format if you're just starting out on how to market yourself: but it can be a game-changer!
It's much easier to just delete an email than it is to toss aside a really beautiful, printed card. I use a postcard or a tri-fold leaflet, and I'd definitely recommend adding a handwritten line or two – this makes all the difference in helping you to make a personal connection with the potential client.
At the end of the day, marketing is all about connection, so before you send out a postal campaign, you need to know who you are aiming to connect with. Make sure you've researched enough to know that this is landing on a desk and not in a generic corporate mailroom
I would recommend that you send out physical cards or leaflets 2-3 times a year – ideally on the cusp of summer and winter when people are beginning to plan their seasonal campaigns.
Cultivating Client Relationships with Newsletters
When it comes to how to market to clients you've worked with before, it's a good idea to keep the connection open with regular email newsletters.
Make sure you have permission to stay in touch with a client before you add them to any kind of regular mailing list!
A good rule of thumb for the communications you send out is to always have something new to offer – an update to your portfolio, a blog post, and a few lines about your latest projects is a good skeleton for an effective newsletter.
Always include or end with a 'call to action' – something you are asking the reader to do or buy. This could be the offer of recurring work in packages, like a social media photography packet, or it could simply be a blog post to click through to or a reply to the email to tell you how they are.
When you're looking at how to market to previous clients with newsletters, the aim is to continue engagement.
Final Thoughts on How to Market Yourself as a Food Photographer
Keep in mind that, as you learn how to market yourself, you will hear more 'no' than 'yes'. Don't let this stop you! It is perfectly normal, even for very experienced photographers.
Consistency in reaching out to your target market will begin to establish you in the minds of your potential clients – remember: chase the 'no's and you will find the 'yes's!
For more insight into how to build up your business, I'm offering a Business Blueprint Guide for free – get it now!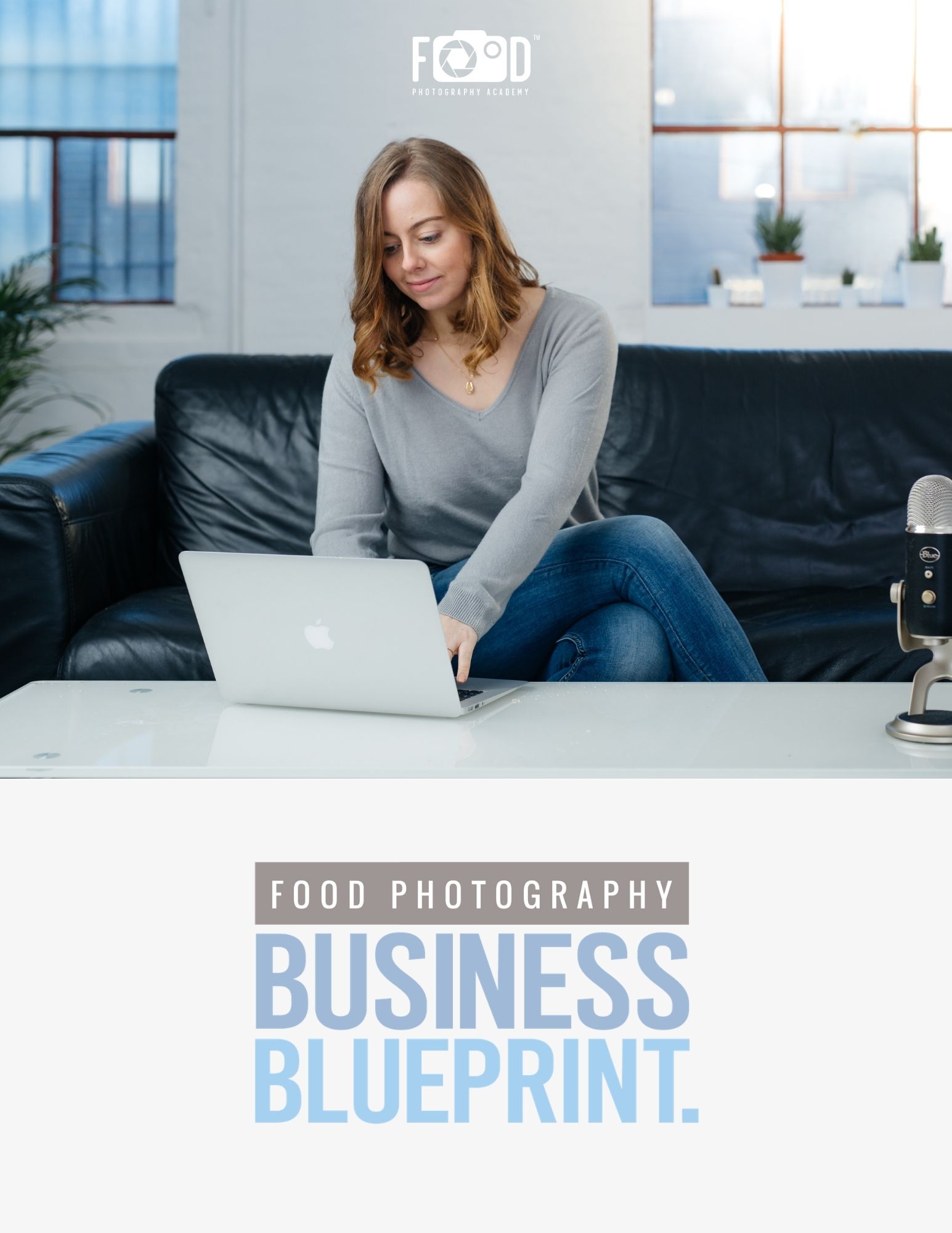 Free Food Photography Business Blueprint
Free Food Photography Business Blueprint