So, you've decided to become a food photographer and now you're wondering, "What do I do now? How do I get started?"
One of the first things you'll need to do is actually set up some of the more logistical aspects of your business. This isn't the most glamorous side of being a food photographer at all, but what you do behind the scenes will help ensure you can spend most of your time on your creative work in the long run!
Before we get started, grab your free copy of my Business Blueprint Guide, which will take you through all the steps you need to get your food photography business up and running!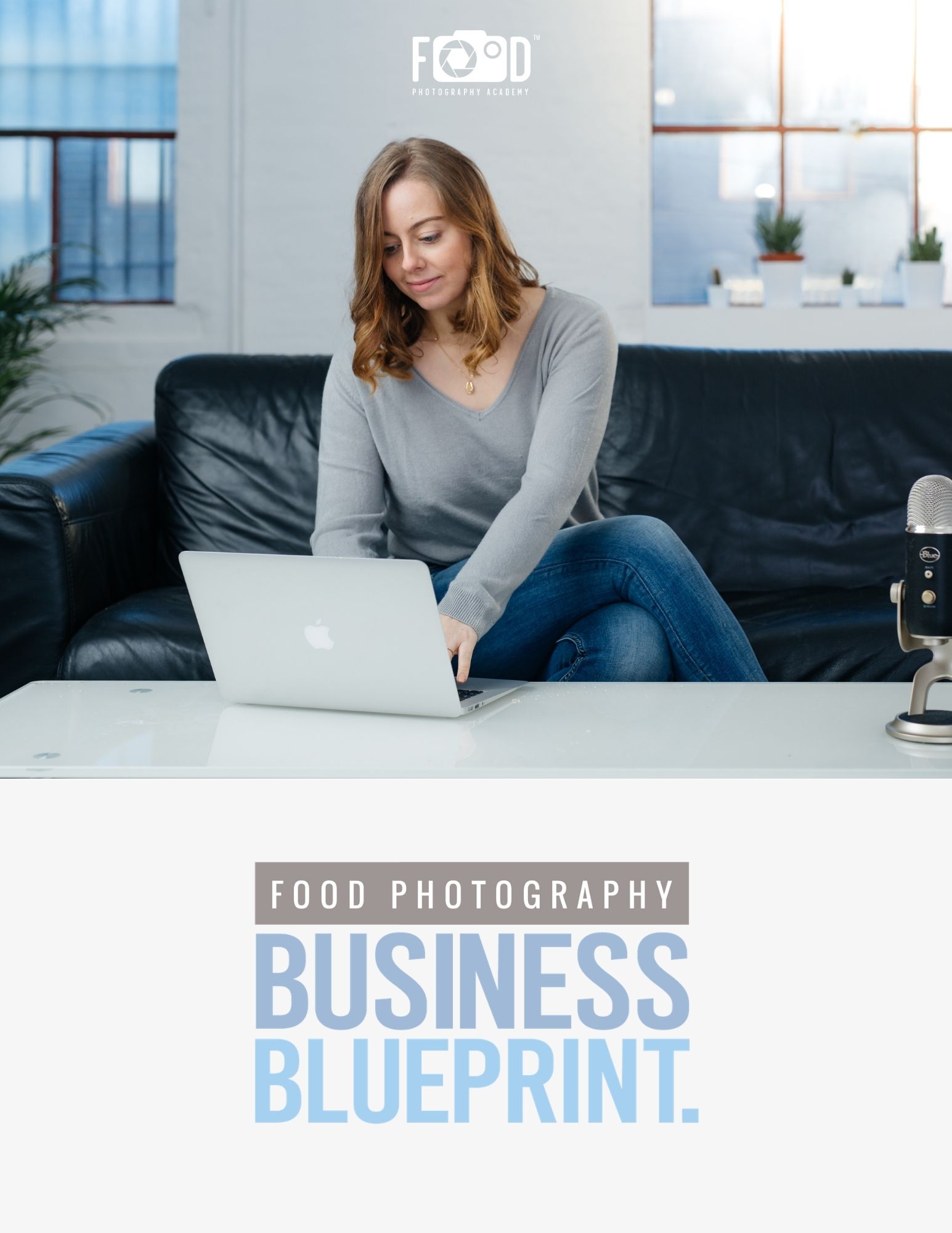 Free Food Photography Business Blueprint
Free Food Photography Business Blueprint
Here's how to get started…
Step #1: Register your business
As a food photographer, you should start your business out on the right foot by registering it properly in your country, such as getting your business license and any necessary permits. This is especially important for tax purposes and will ensure your business is legally compliant. Doing this the right way from the get-go will save you from additional expenses (fines!) and headaches later on by having to fix your mistakes.
I've found that government websites are a helpful place to start in finding out exactly what you need to do to register your business in your country.
Here are the official government sites on how to register a business in a few different countries:
Step #2: Set up your bank accounts
Did you know you shouldn't use your personal bank account for your business? It's typically recommended that you set up a separate, dedicated bank account just for your business expenses and income.
Keeping your business and personal bank accounts separate will help simplify things when it comes to your annual tax preparation time. Plus, having a bank account just for your food photography business will be so helpful for your monthly bookkeeping. You can see exactly how much money is coming in and going out and track how you're doing financially.
Tip: Have both "savings" and "checking" accounts for your business, so you can intentionally set money aside to pay your taxes, your next big equipment purchase, etc.
Step #3: Purchase insurance
Next up: it's time to purchase insurance.
The exact insurances you will need as a food photographer will probably vary depending on what country you're in, so make sure you look up what kind(s) you are specifically required to have.
Consider these common types of insurance:
Health/Accident
Liability
Equipment
Salary protection
Buildings/Contents (relevant if you work out of a studio)
You'll especially want to ensure you have insurance coverage for all of your equipment. As a food photographer, your equipment is pretty much the most important asset your business has (except for your creative eye and brilliant mind, of course), so you'll want to make sure those items are protected.
This article provides some great examples of insurance options for US-based photographers.
Ready to start your successful food photography business? Grab my free Business Blueprint guide to get started today!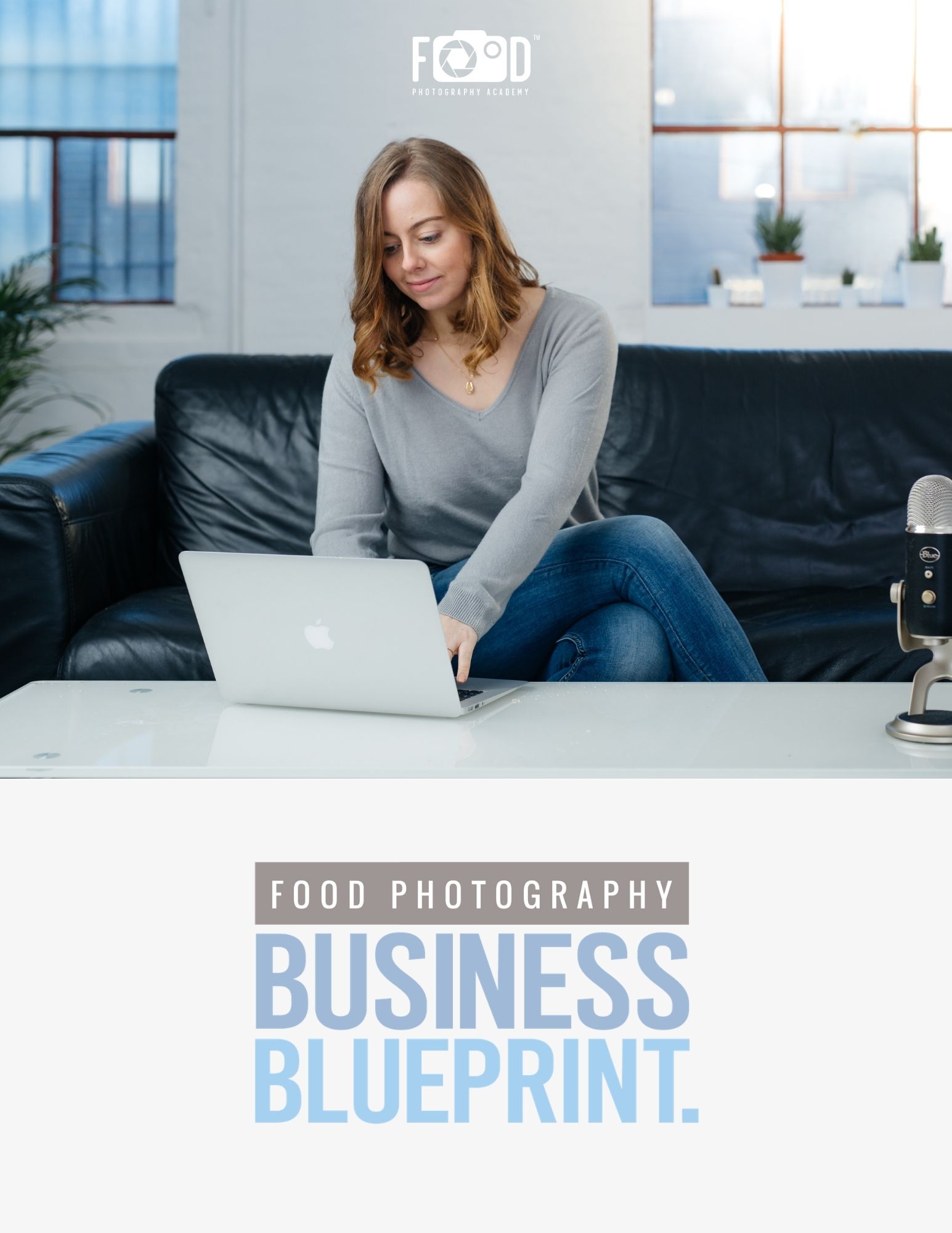 Free Food Photography Business Blueprint
Free Food Photography Business Blueprint
Step #4: Set up your bookkeeping
This is one of my most crucial tips for starting a business as a food photographer: stay on top of your bookkeeping from the very beginning.
If you can, try to incorporate monthly bookkeeping, either by doing it yourself (with spreadsheets or bookkeeping software) or hire a professional bookkeeper. Take it from me: trying to track a year's worth of expenses and income in one go is a total pain and super hard to do. So, doing a bit of consistent bookkeeping throughout the year will make tax time so much easier!
Even if you hire someone to take care of your bookkeeping, try to keep up with their monthly reports on your income and expense tracking. This will really help you understand the ins and outs of your business' finances, which will help you know how much you can spend, how to price your services, build your budgets, etc.
Step #5: Launch your portfolio website
As a food photographer, if you don't already have a portfolio website for your business, now's the time to start one! I personally recommend website-building sites like Squarespace, Zenfolio, and Photoshelter. All of these options are fairly easy to work with even if you've never built a website before.
As our world becomes more and more digitally-based, having a website is one of the best ways for potential clients to find you, see your work, and connect with you. So, be sure to include your portfolio on your website! Of course, you'll also want to include a short introduction to yourself, a summary of your work experience/skills, and a way to contact you.
Don't forget to decide on and purchase your domain name, too!
Step #6: Start planning your home studio
Finally, start thinking about what kind of studio space you plan to use. Especially in the beginning, a home studio is probably a good option for you.
Here are a couple considerations to keep in mind as you plan your home studio space:
Are you going to have a dedicated studio space or something more mobile?
How will you store all of your equipment?
For tips on how to set up your home photography studio, check out our home food photography studio series:
You're ready to set up your business as a food photographer!
If you follow these steps to set up your business as a food photographer, you'll be well on your way. Though it may be cumbersome or time-consuming to sort out some of these details, it will be so worth it for your business in the long-term. The sooner you set up your business, the sooner you can get back to focusing on what got you into this endeavor in the first place: your love for food photography!
Congratulations, you're starting a fun and rewarding new venture, so make sure to celebrate yourself and enjoy this exciting time!
Don't forget to grab your free Food Photography Business Blueprint guide, and start developing your business today!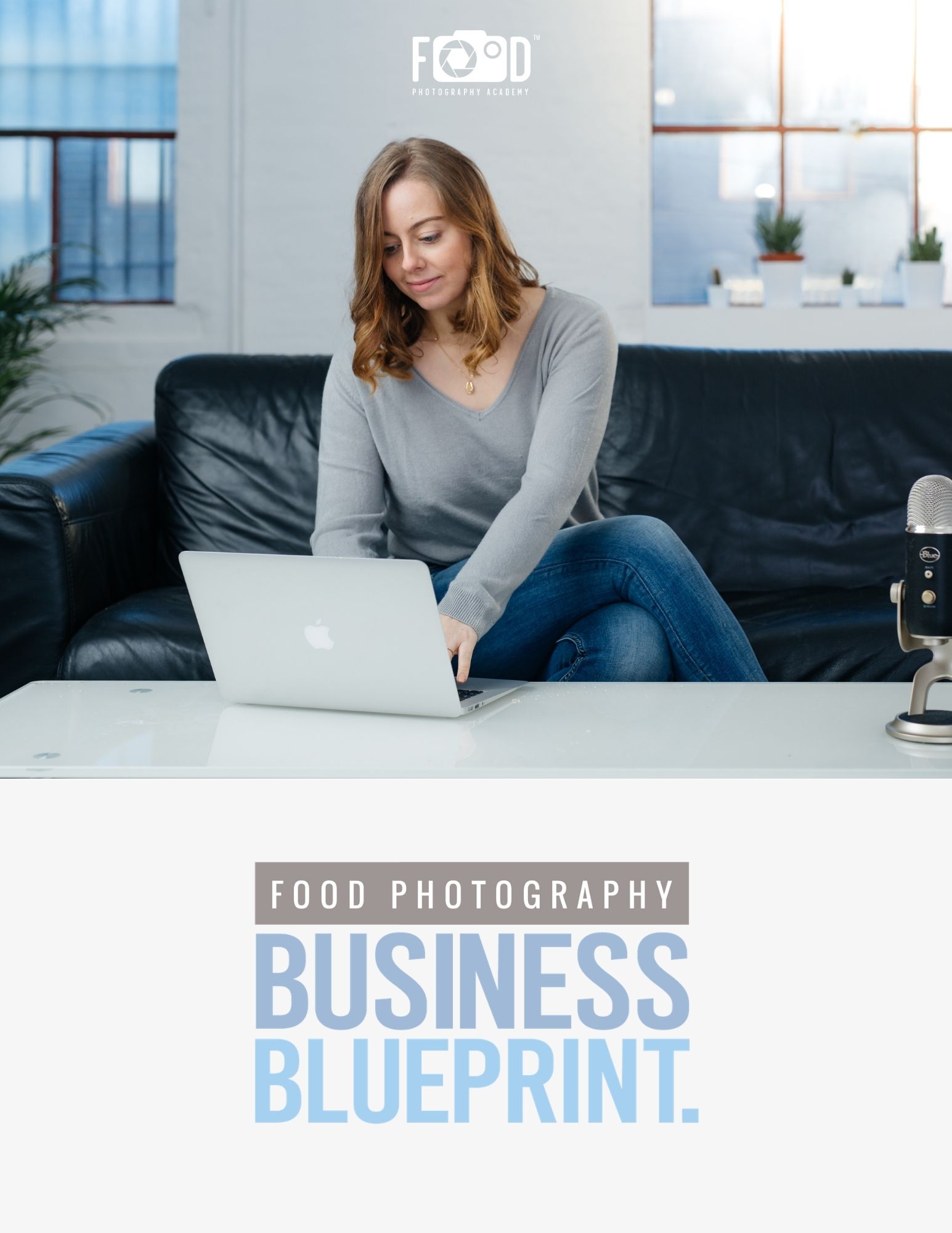 Free Food Photography Business Blueprint
Free Food Photography Business Blueprint