Want to learn Photoshop
composites?
Want to learn Photoshop
composites?
In this step-by-step guide, I'm showing you exactly how to add the effect of many pairs of hands in a photo, when you only have your own hands available. The secret: Photoshop Composites! You'll learn how to best prepare and set up your shoot to work for composites, and then I'll walk you through the entire editing process in Photoshop.
Here's What You'll Get in the Photoshop Composites Guide
Want the free guide?
Don't let Photoshop overwhelm you any longer, and start using composites to create photos you love!
a sample of what's inside...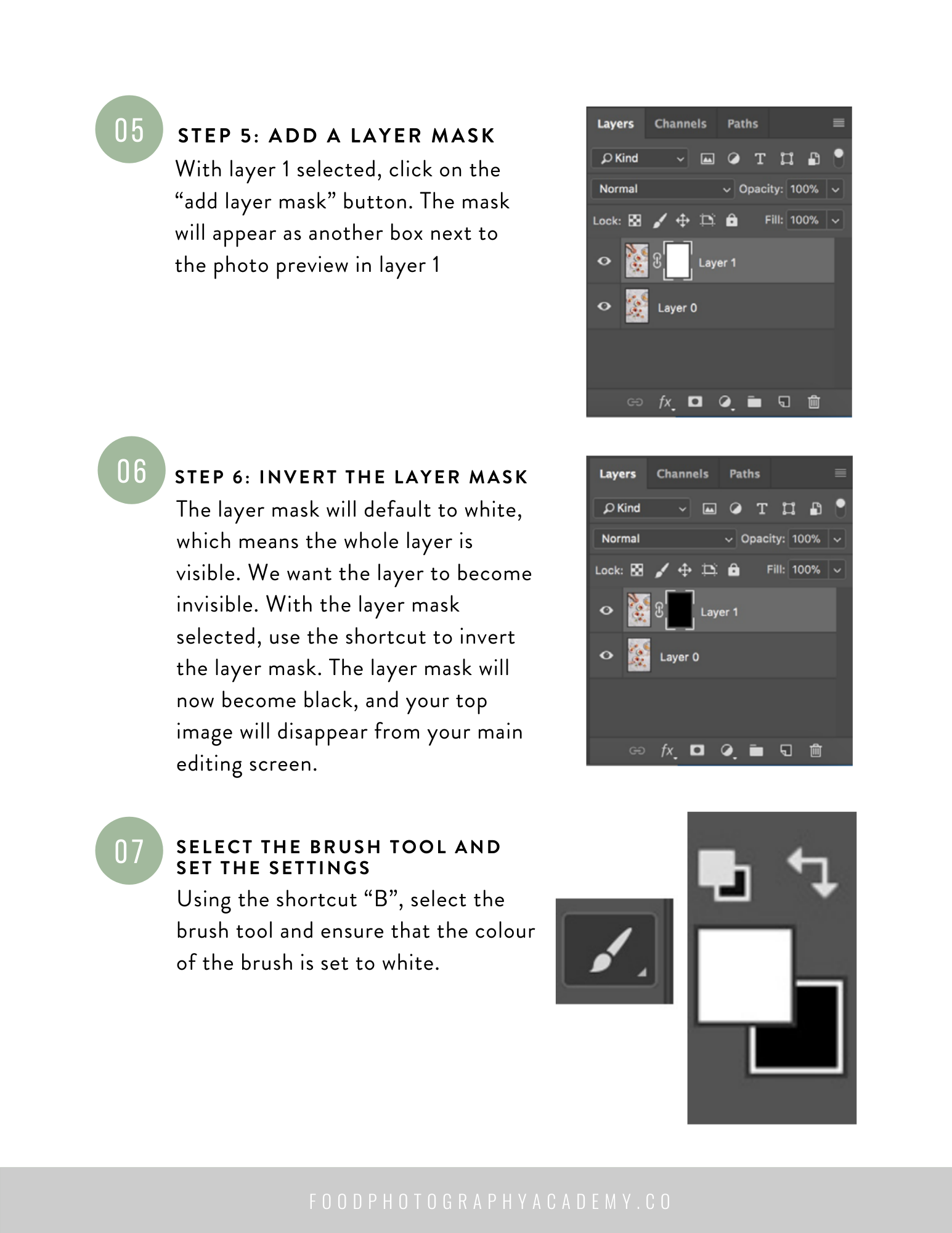 Photoshop Needn't be Daunting
If you're working on your food photography shoots solo, but still want to add in the effect of several pairs of hands in your shots, Photoshop is your answer! Don't let the process of composites scare you. This guide breaks everything down in easy-to-follow steps!
Get your free Composites Guide Now!
Are you ready to learn how to use Photoshop to create composites of your food photos? Then download your free guide today!